After I discovered the identity of what I saw in Japan, naturally I began to scour the Internet for photos of customized TW200s and TW225s. Here are some of my favorites.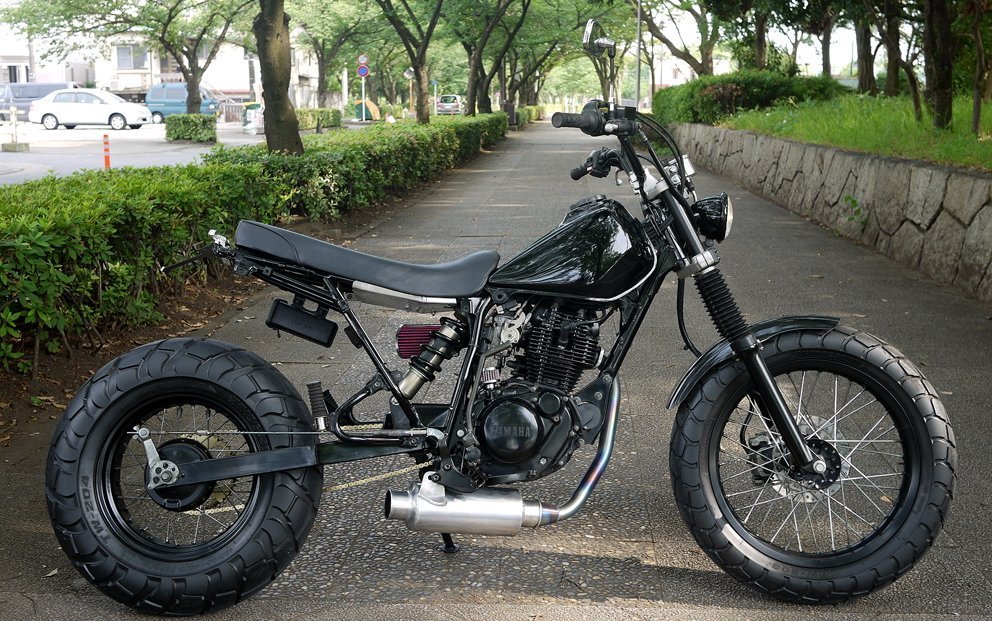 This one is very nice, clean and simple. I like how the custom seat seems to have a little more meat than some of the others. I also like the small headlight. What I don't like is the long front fender and the can they have on this bike.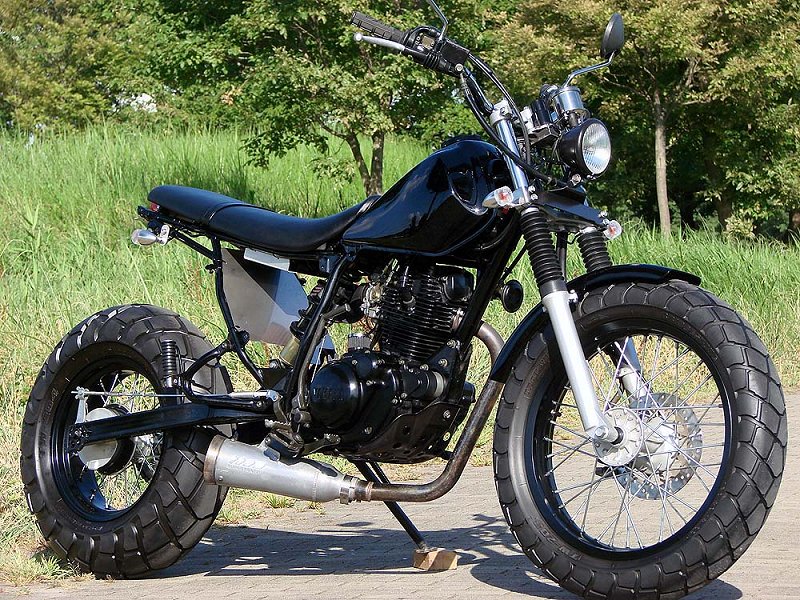 This one is also pretty sweet. Very similar to the above bike but with a smoother seat. I also don't care for the muffler on this bike and I don't like how the front forks are not blacked out.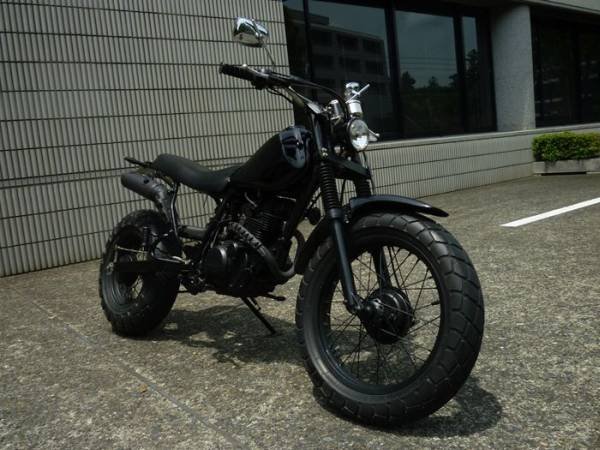 Now this one I wish I had better photos of. This bike is very close to what I will be going for. It looks to be completely blacked out, including the spokes, which looks great. However I don't care for the long front fender and the stock exhaust.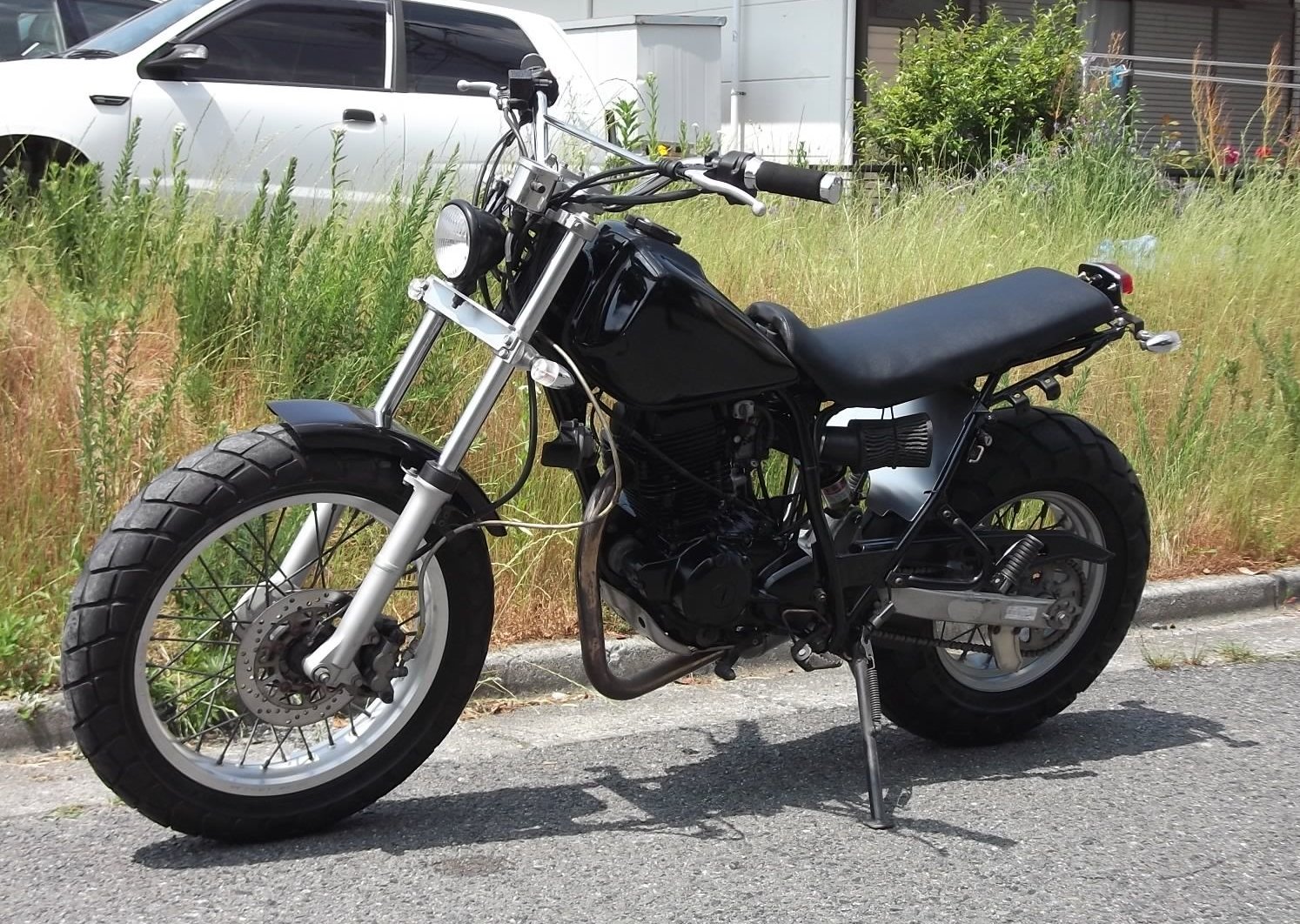 This is another really clean bike, but again, it has a few 'problems' if you will. The silver wheels, forks and swingarm need to be blacked out to match the rest of the bike, but I like shorty front fender.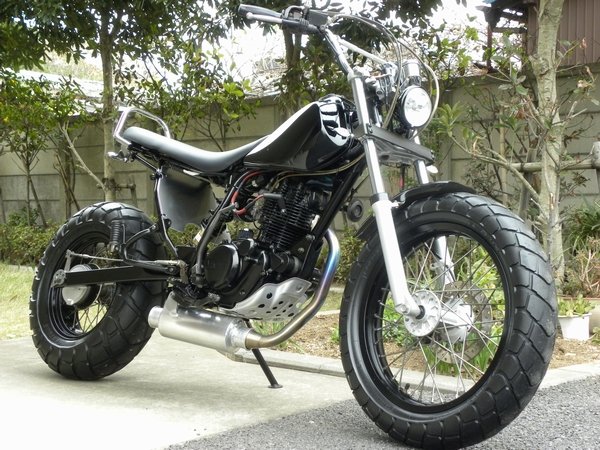 Something else I really like about all of these bikes are the Bridgestone TW tires. They have a very special look that complements the whole custom style.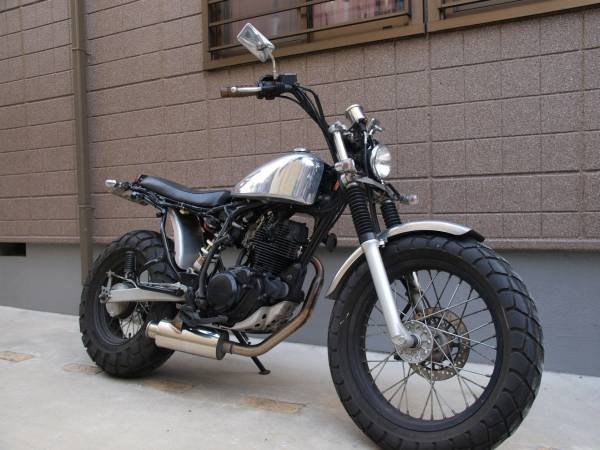 This one I only posted because I think it looks wicked with the custom polished aluminum tank. It's not quite what I am going for, but damn it looks sharp!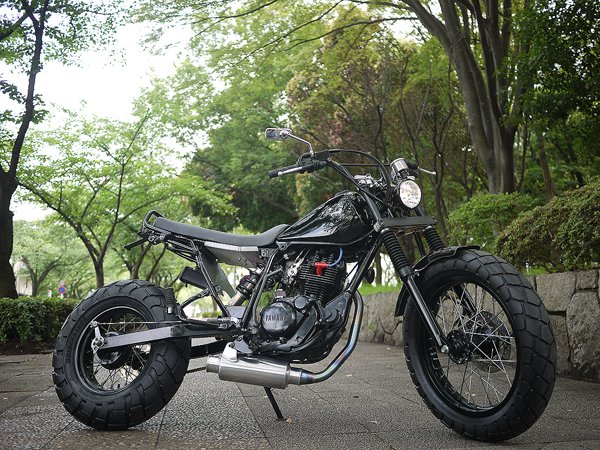 Another really nice one from The Land of the Rising Sun.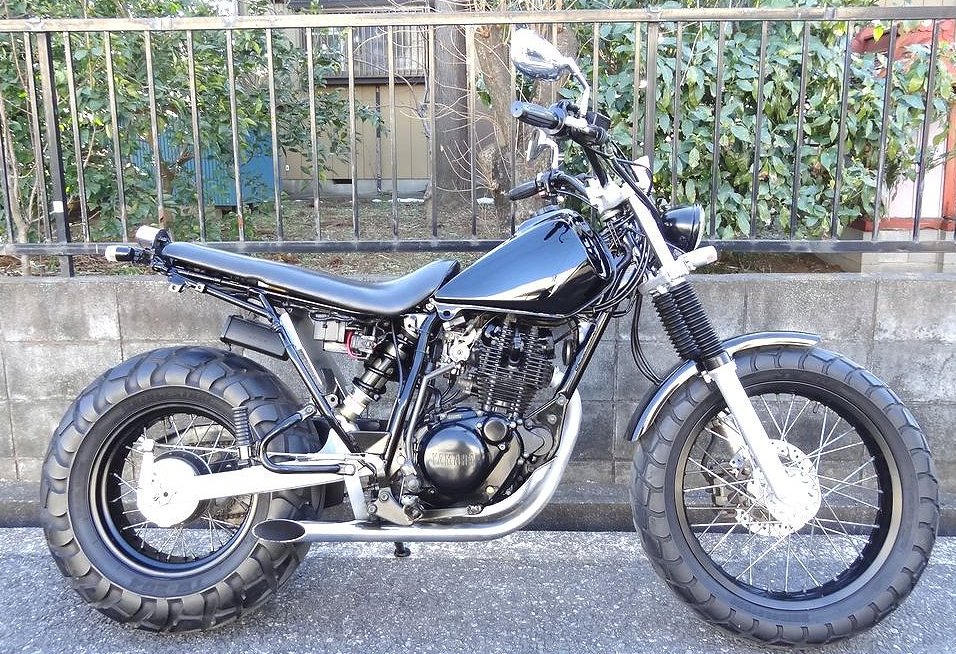 Now this one is quite excellent. I love the "drag" style pipe and just how clean the bike looks all around. The swing-arm and forks need to be painted to match but it is an otherwise perfect example.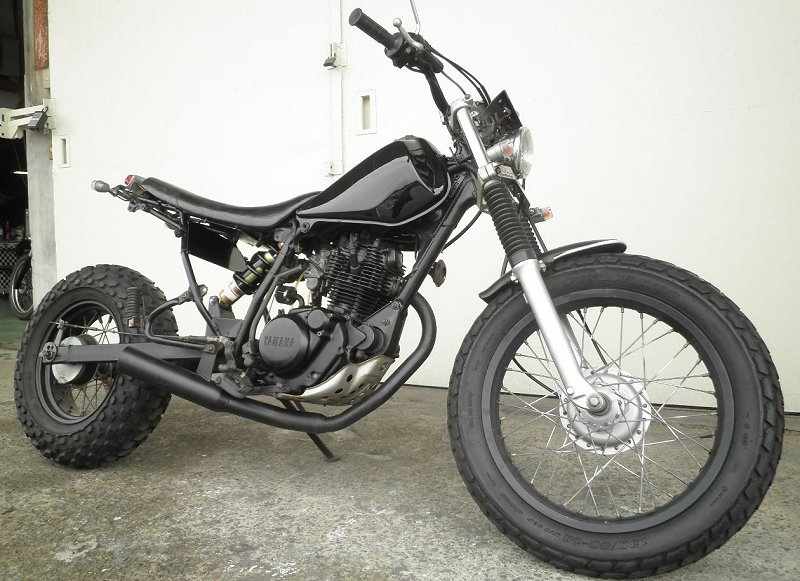 This last one is one of my all time favorites. I love the black exhaust pipe and the overall look of this bike.