So I have had a few people ask me about how I fit the battery and all the electrical components under the seat. It was quite simple really, with the help of a nice 4 cell mini battery from
Anti-Gravity Batteries
. I also used a basket designed specifically for the TW200/TW225. It sits nicely in the frame and is secured with zip-ties.Here are some pics.
As you can see, it is a rather tight fit, but with some fanegaling and more zip-ties, it all fit nice and neat.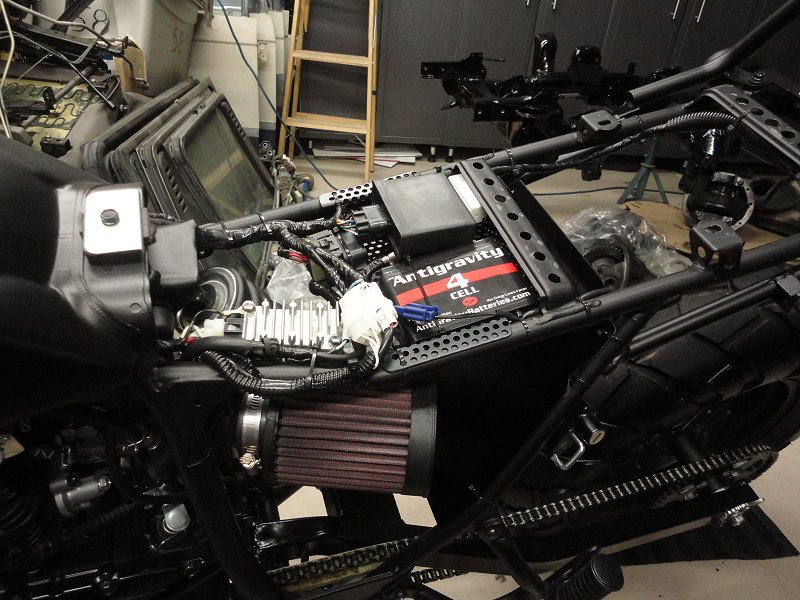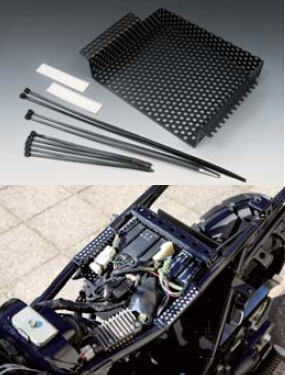 This is the basket I bought from Webike Japan.