The tear down is complete. It took about 4 hours from start to finish, and was actually way easier than I anticipated. I still have a few things to sort out before I take parts in for powder-coating, but if things keep moving at this pace, I should have the bike done in a few weeks. I still need to order tires and a new battery, and I still need to sort out how I am going to hide the new battery and associated wiring.
This is the pile of parts that needs to go to the powder coater.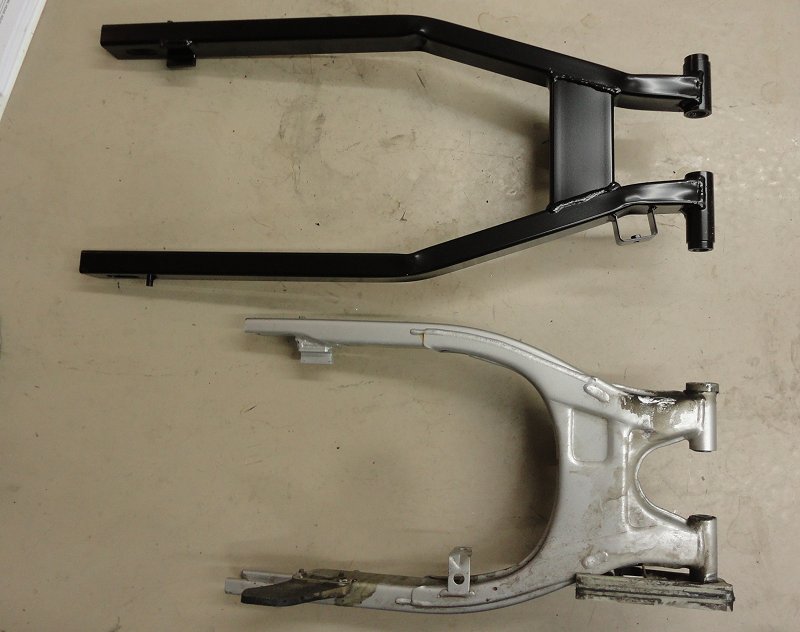 Here's a shot of the new swing arm next to the original.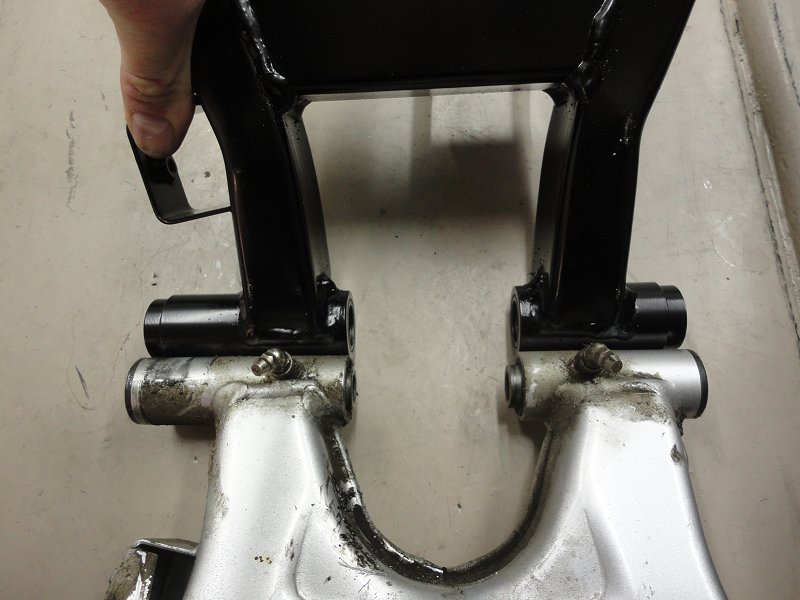 The new swing arm does not have grease fittings, which kinda sucks. Oh well.
So now I need to figure out how to get the rubber off the wheels, and I need to get the parts ready for the powder-coater. I have to cut tabs off that will not be used, and take a few things apart further, but I should be able to get the stuff out the door this week!