So, with nearly everything I need parts wise, it is almost time to tear the bike down for powder-coating and paint. First though, I decided to test fit the parts that are easy to throw on, just to see how things look and to begin to figure out which mounting tabs will get eliminated with the grinder.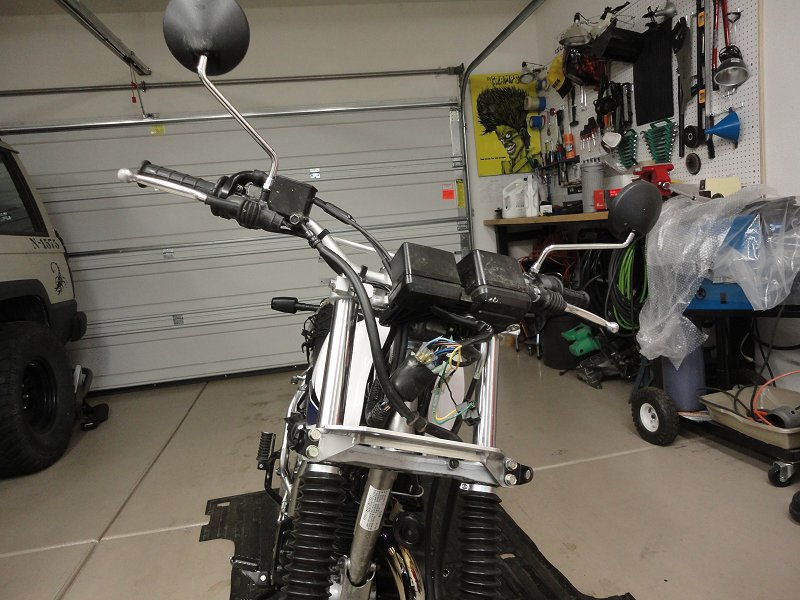 First thing was to pull the headlight, turn signals and the mounting bracket off the front end and fit the headlight stay.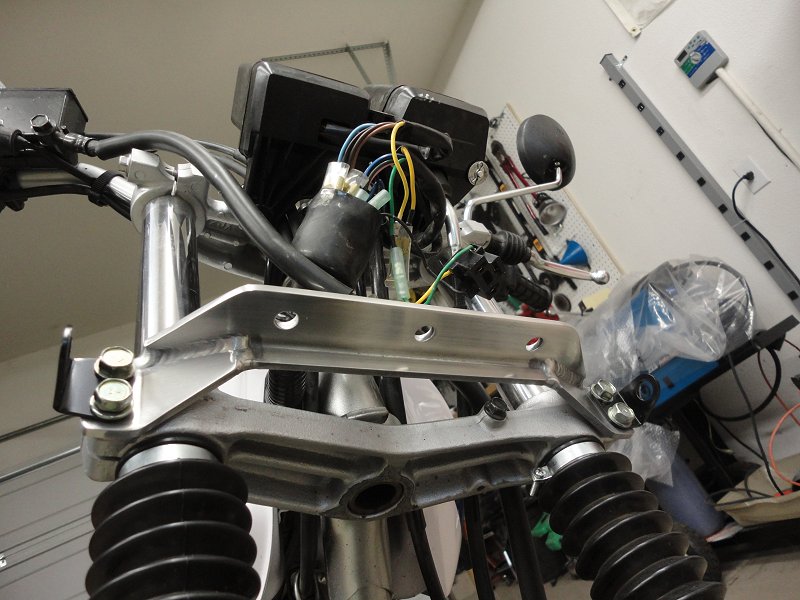 Luke head light stay and posh blinker brackets attached.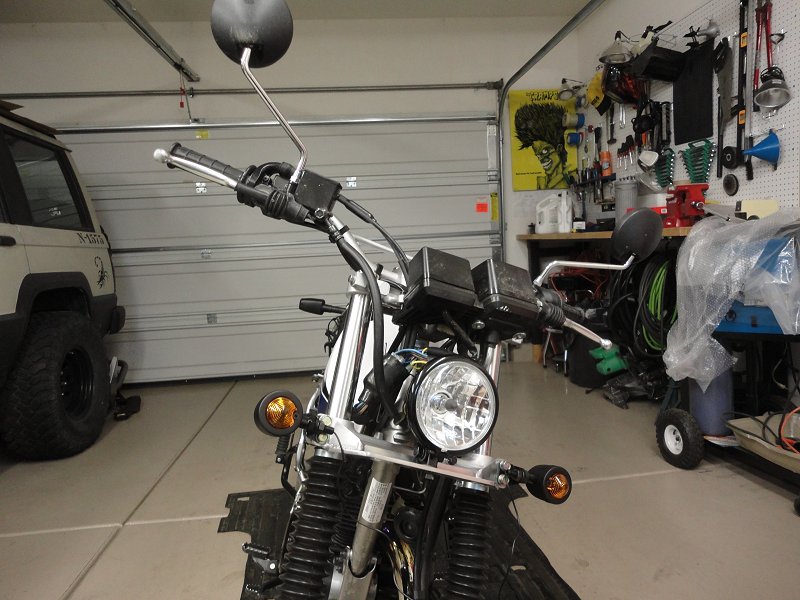 Blinkers mounted.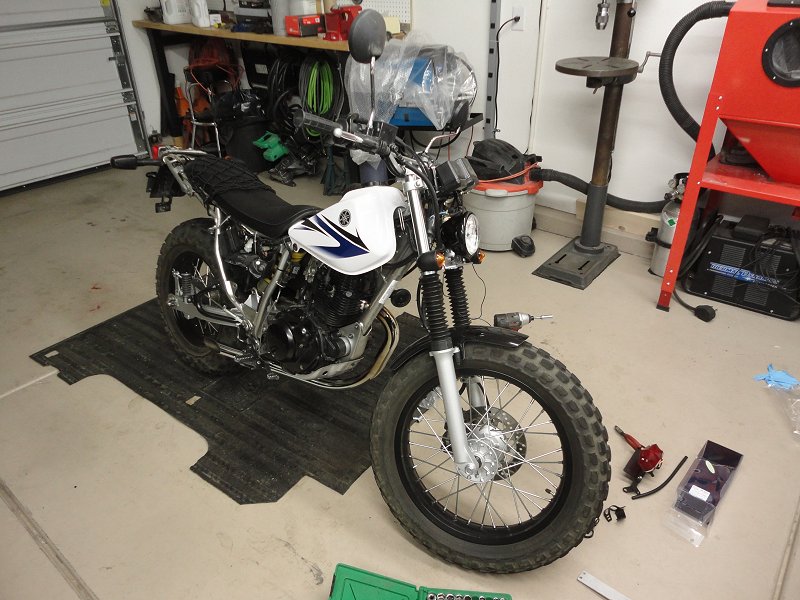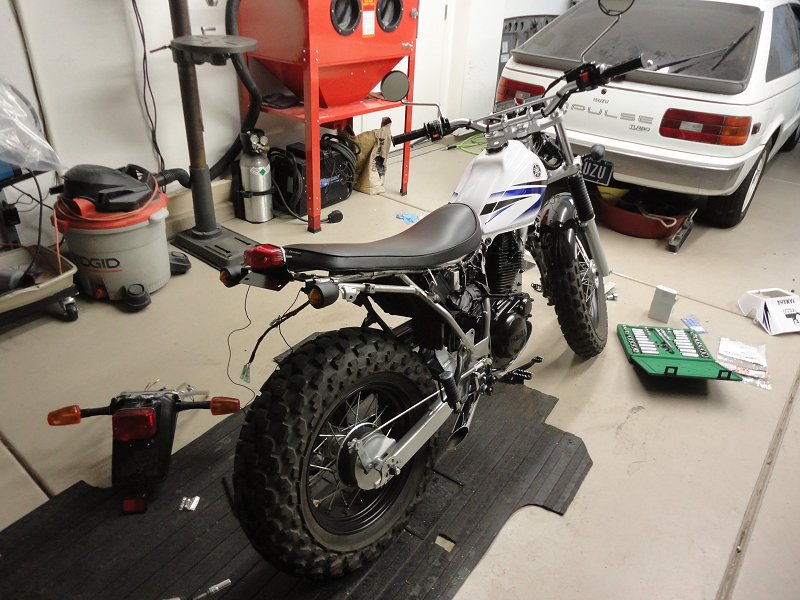 Next it was time to pull of the rear end and attach the low profile tail light and rear blinkers.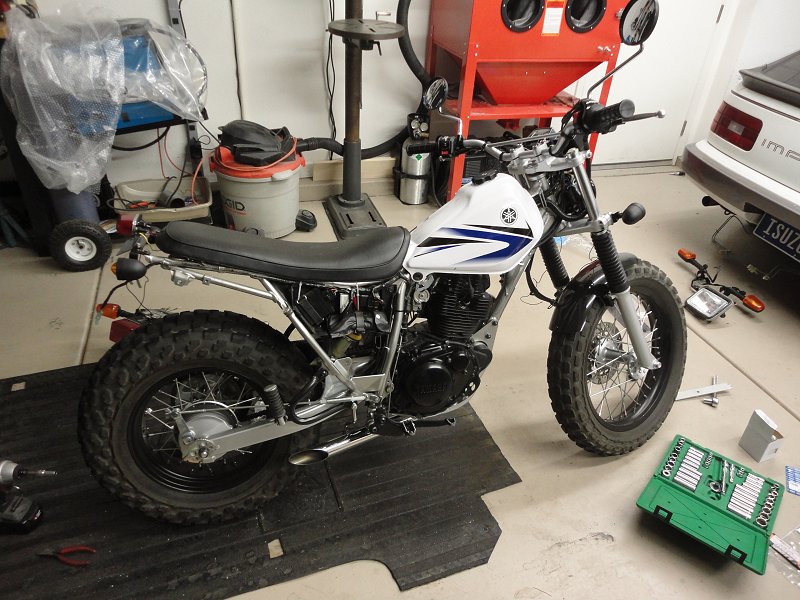 The bike is really starting to take shape.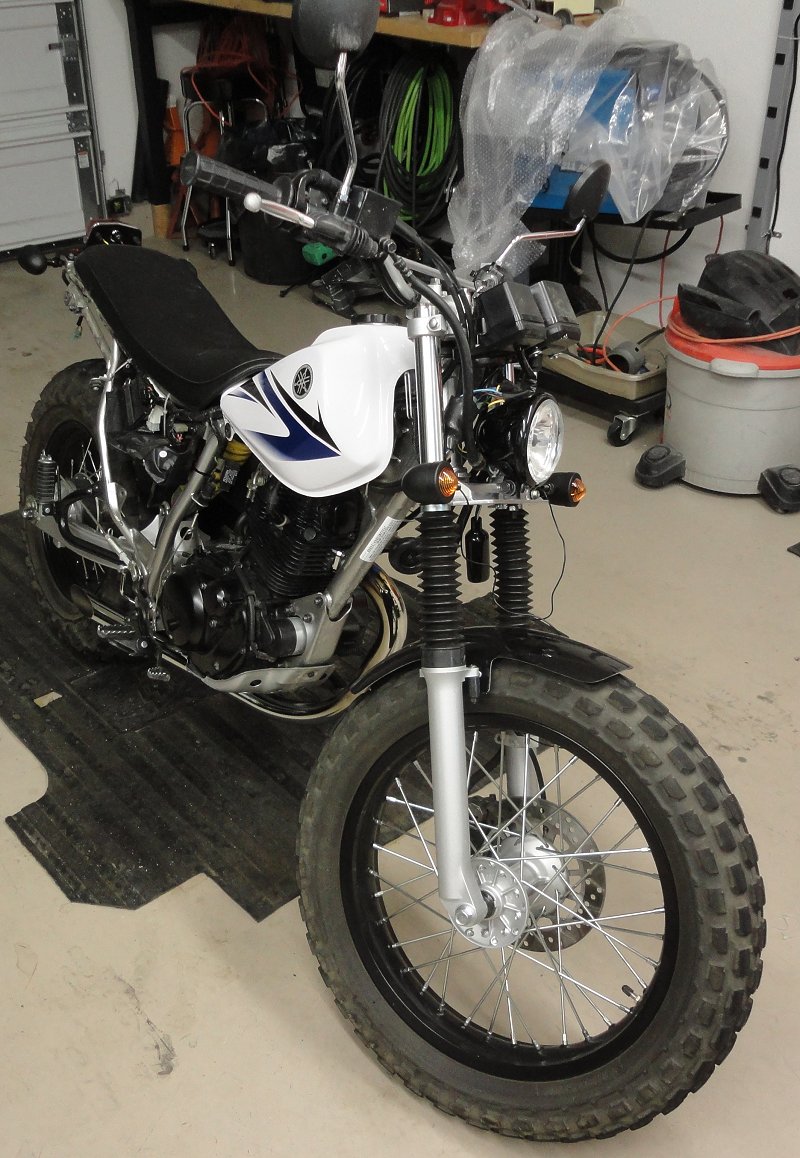 Big shot.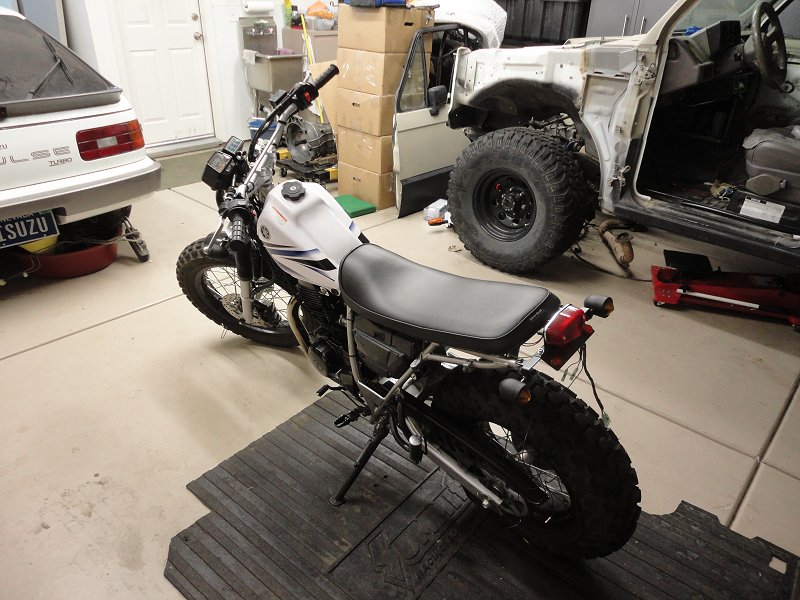 One thing is for sure not, the extended swing arm is a must.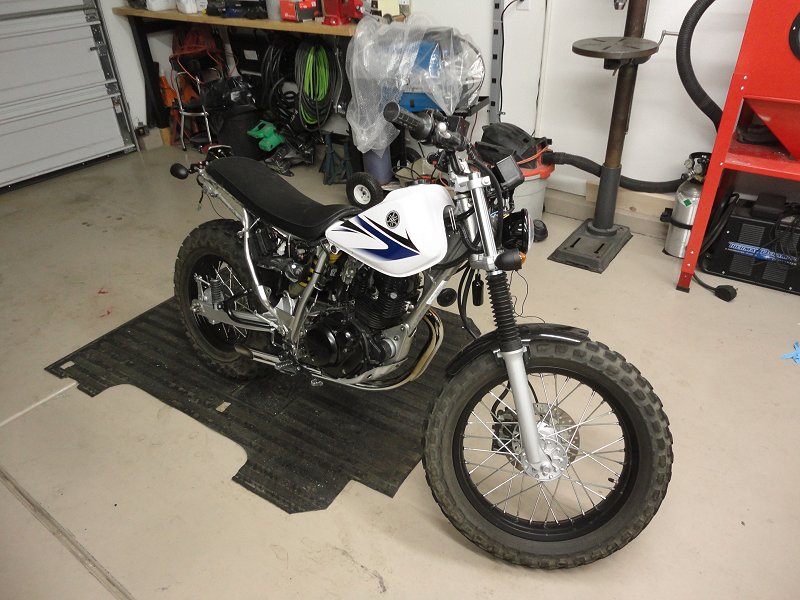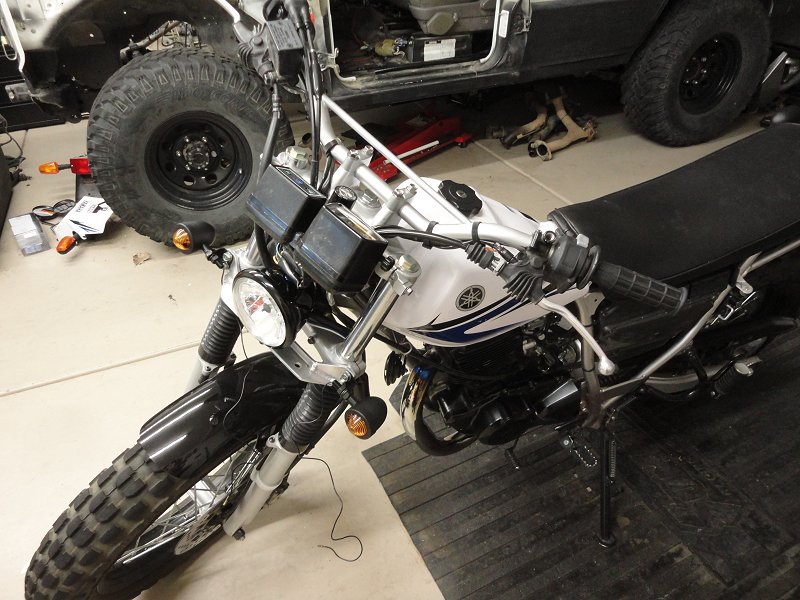 Also, the gauge cluster needs changing. It looks really bulky now. Good thing I have those parts on order.